@Breeze_Barker - "Want It All"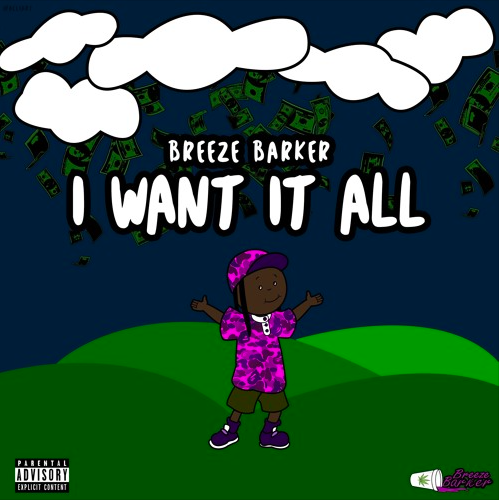 Bang Bang Ent. & Pistol City's very own Breeze Barker kicks off 2017 with a new banger for the streets! Linking up with the likes of one of VA's most talented beatsmiths, Ready Rock James, Barker reflects on his potent desires, all of which revolve around the almighty dollar in his new release, I Want It All. There's no such thing as having too much money, and Barker is no stranger to the hustle it takes to get to the bag. In order to get to that luxurious lifestyle he raps about, it's no question as to whether or not Barker has continued work to do. Nobody wants just a piece of the pie. If you're anything like Breeze, you're out here stacking money to flip the profit. He'll tell you straight up, "I Want It All".
Somebody go tell BAPE they need to sponsor ya boy. Listen below for his latest.